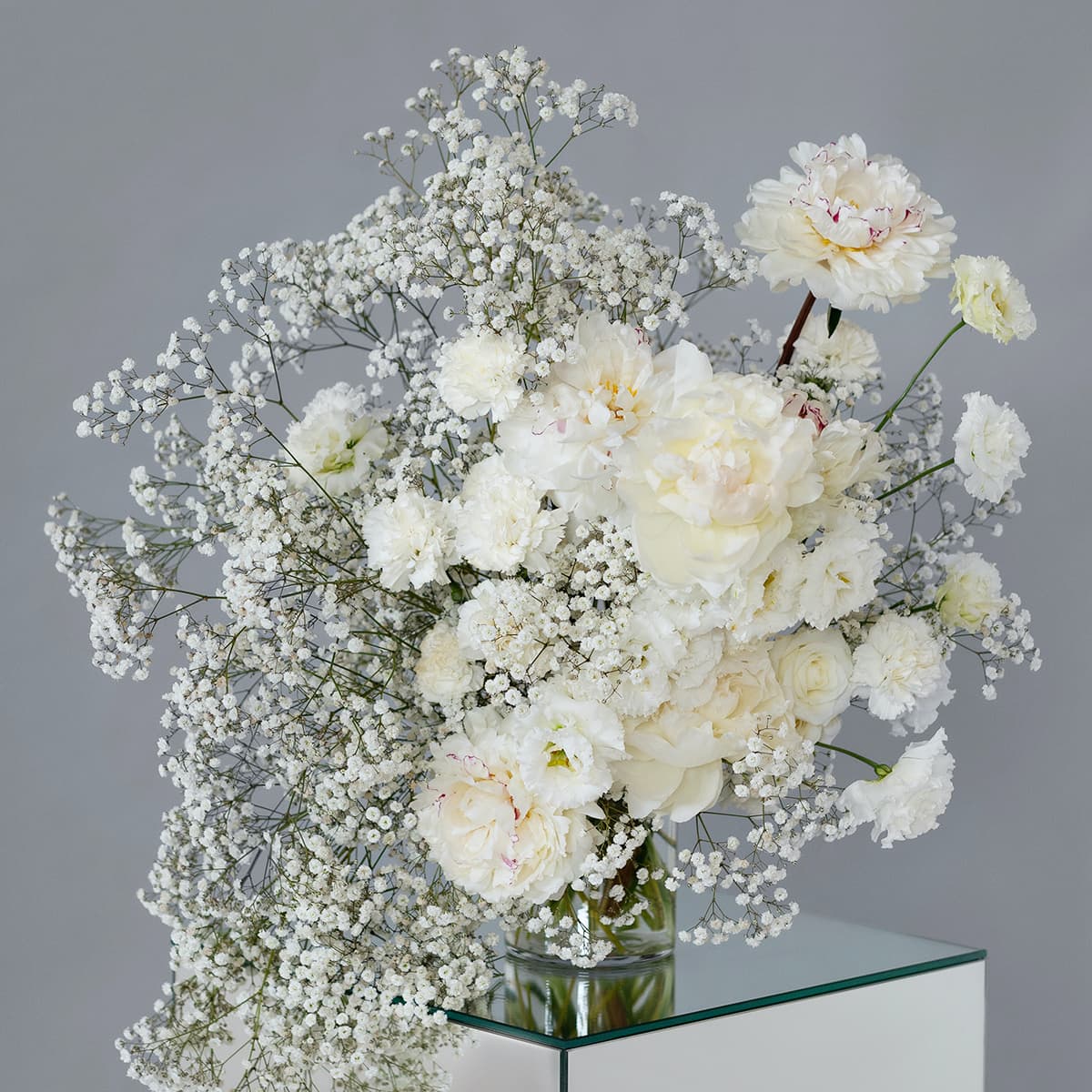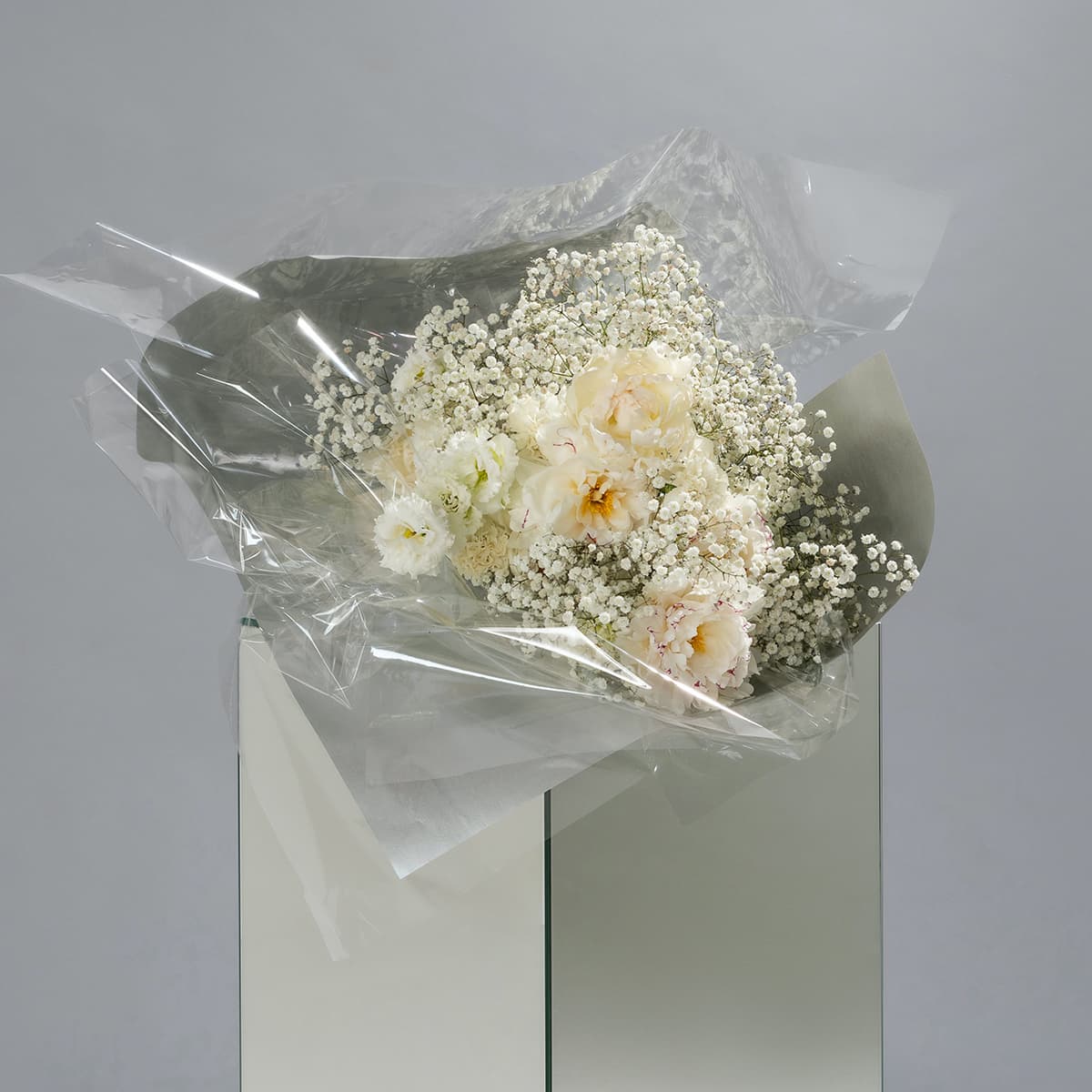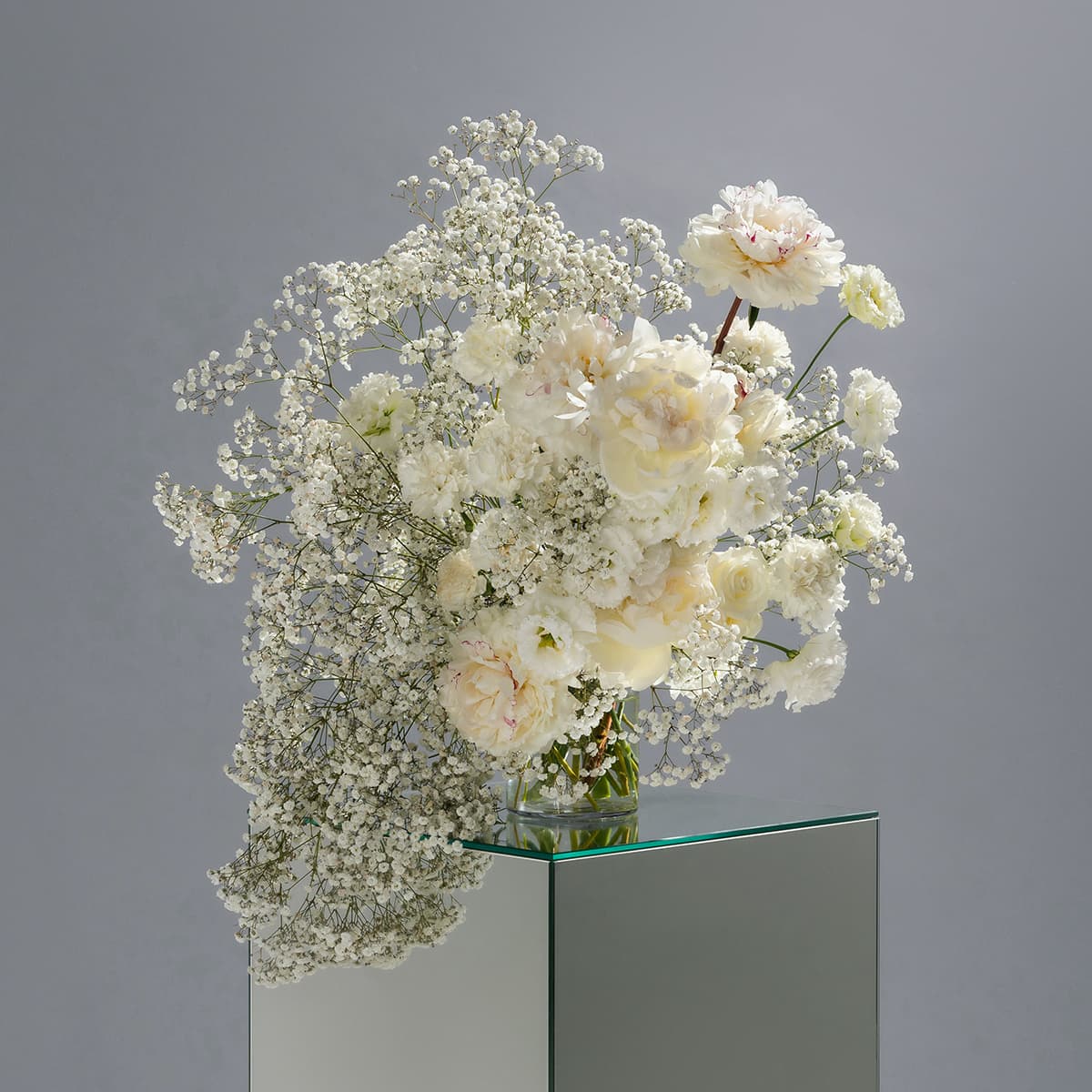 Flower List

White gypsophila, white carnation, white peonies and white avalanche rose

The image reflects large size.

Due to seasonality some flowers pictured won't be available, incase this happens we will swap any flower that we can't get hold of for a similar flower of the same or higher value.

Vases

Products come with either a standard cylinder glass vase or a bespoke vase.

Bespoke vases include our Sand to Glass collection, created by designer Rezzan Hasoglu of Studio Sahil. The vases are individually hand-blown using sand from the UAE desert, meaning each piece is unique.

At the moment all bespoke vases need to be purchased via WhatsApp after placing your order so please get in touch to find out more.

Care Information

To enjoy your flowers for longer and to keep them looking beautiful, please follow these steps:

Remove any foliage below the waterline to avoid contaminating the water with bacteria from the leaves
Re-cut the stems at an angle to encourage maximum water absorption
Ensure the flowers are positioned out of direct sunlight
Change the water regularly, make sure the vase is kept clean
Make sure the vase is filled right to the top at all times as stems can be different lengths.