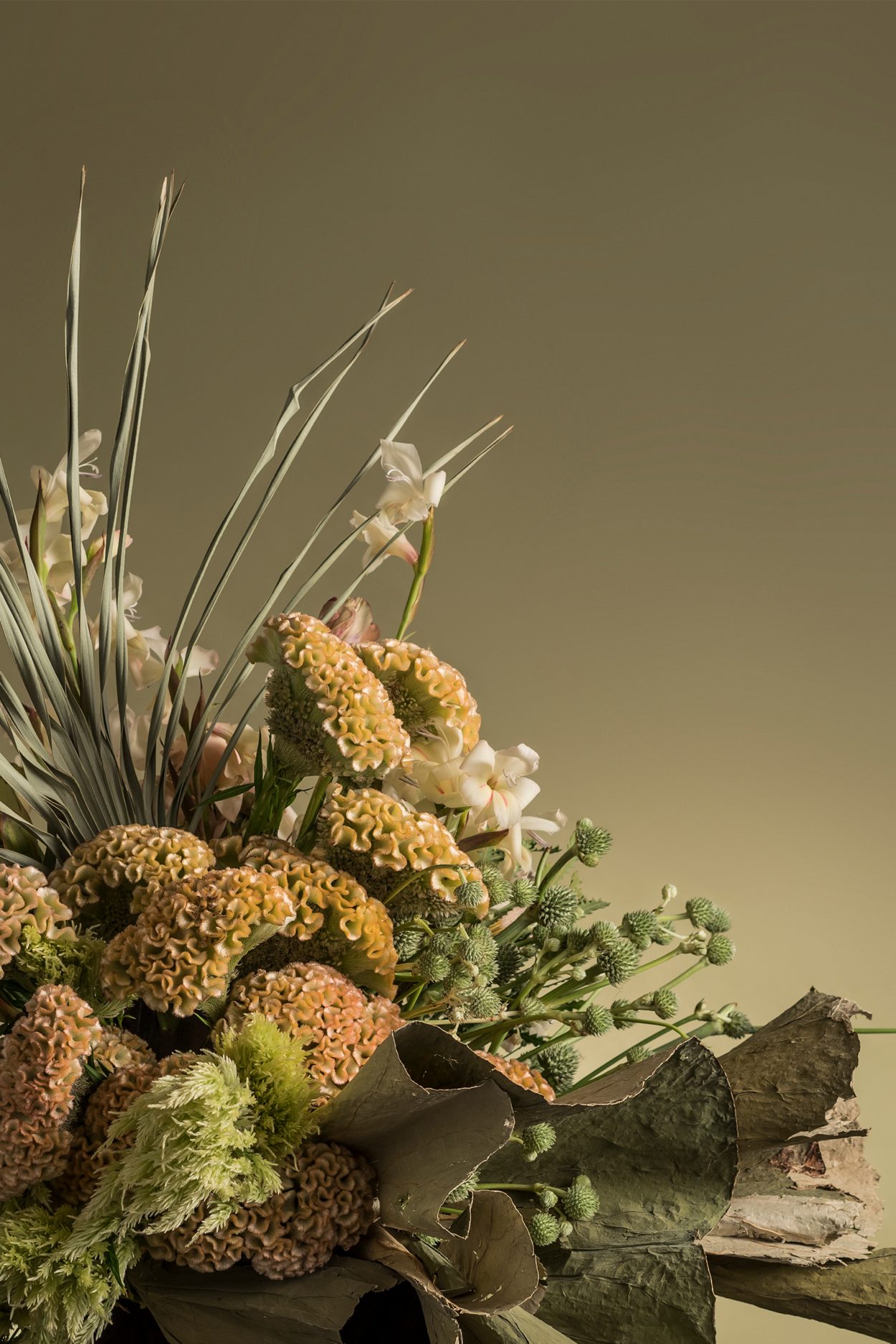 Dubai Design Week is the biggest creative festival in the Middle East attracting architects, designers, creatives and graduates from all over the world to show and talk about their ideas. It's a showcase of innovation that has grown year on year, and 2018's programme is tightly packed. For those short on time, here are the nine we're excited about.
Real Rain
Rain in the desert is always a joy. Kohler Design's installation recreates the build up of a summer rainstorm. Two 5metre long overhead panels are designed as water reservoirs. As they fill, water spills into a shower-head with over 775 nozzles and raindrops start to fall. The design makes use of gravity to shape the individual drops to replicate rainfall — unlike standing in a shower, the droplets are not uniform in size or weight — and the idea is to create a tropical area in the middle of the Design District.
The Art of the Space Between
As part of Dubai Design Week, Downtown Design return to the Design District with their own packed programme of events and speakers. On November 14 at The Forum, Chetana Andary from UAP, David Harber, Duncan Denley from desert INK, Kamelia Zaal, and Maja Gligic Bosse of Azizi Developments will join together for a panel discussion on the urbanscapes on the future. When so much of our attention is focussed on what is being built, they'll discuss the importance of the spaces between the built environment, landscape design, public art, and how to build communities rather than merely real estate.
Fractals 22.0: The Design Vernacular
The curve of a fractal, where every part has the same character as the whole, is everywhere in nature, and enshrines a deep logic and geometry of its own. Taking palm leaves as a starting point, Takbir Fatima from DesignAware in London will present a collaborative three-day course in 3D design thinking. By adapting teaching from the AA School of Architecture in London, the workshop will involve teamwork, design thinking, 3D thinking and logic, with the final creations being displayed at the Making Space.
Circadian Light Synthesis
At one of the pedestrian entrances to d3 is an installation of light highlighting how the movements of the sun affect the natural rhythm of our body clock. There are two interconnected pavilions. The southern one is open-sided, offering shade and seating. The roof and wall apertures are in line with the sun's path, harnessing the light as it moves to cast specific shadows at key points in the day. The northern pavilion is lit with Delta Light's 'artificial sun' by day and the moon by night, both following the natural course of their movements as a projection.
Dubai-Tokyo, A Celebration of Palm Paper and Light
Picking up on the palm leaf theme, luggage brand MONTROI has created traditional Japanese style lanterns out of palm tree paper. It's another clever use of natural materials and light, in this instance, to celebrate the cultural parallels and connections between Emirati and Japanese culture.
Jameel Arts Centre
The long anticipated Jameel Arts Centre opens to the public during Dubai Design Week, with four solo exhibitions by leading Middle Eastern and Asian artists. As Dubai's new home for contemporary arts there'll be plenty of opportunities to explore this exciting new space with curator, artist and architect-led tours, talks, workshops, as well as the exhibitions and commissions themselves.
Design Through The Natural World
At a time when greenery can often seem to be treated as decorative, urban designer and architect Abeer Manneh hosts a talk about how vital green integration is to urban centres. Exploring the links between health in cities and engagement in the natural world, Manneh will bring to bear her experience of creating large scale masterplans and low-carbon developments.
Sa'af: Weaving with Palm Leaves
Sa'af is the ancient Bedouin craft of weaving date palm leaves. Asda Moazzam from ard ارض will be demonstrating the traditional Emirati technique in order to highlight their work with social initiative Sougha alongside DesignAware. Sougha is supported by the Khalifa Fund for Enterprise Development to support Emirati artisans in preserving the region's heritage and to foster sustainable entrepreneurialism.
Land from Desert, Land from Sea
It would be remiss of us not to highlight our own workshop at Jumeirah Boxpark. Florists Hattie Fox, Amaia Chaplin, Corinne Jullienne and Maria Van den Hout will lead participants through the process of bouquet making, covering the practicalities and the creative processes behind floral design. Our new film, Land from Desert, Land from Sea will also be playing throughout the week.